Estate Planning Attorney in Westminster, Colorado
Don't Leave Your Legacy up to Chance
Reach Out to an Estate Planning Attorney in Westminster, CO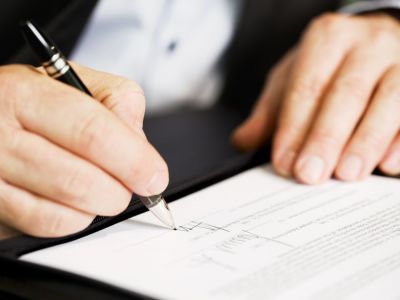 If something were to happen to you today, would your family know what to do with your estate tomorrow? Without careful estate planning, those decisions might not even be left to them. Instead, the court could decide what becomes of your legacy. To give your loved ones the proper guidance once you've gone, turn to the Law Offices Of Charles E. Longtine P.C. You can trust our estate planning attorney to make sure your final wishes are set in stone.
Call today to learn more about our estate planning services. Attorney Charles E. Longtine in Westminster, CO will be glad to answer your questions.
How to Create a Comprehensive Estate Plan
Work with an Estate Planning Attorney in Westminster, CO
Estate planning involves taking care of everything you own and everyone you love. With the help of an estate planning attorney, you can take steps to protect your loved ones and provide them with the financial resources they need after you're gone.

Reach out to the Law Offices Of Charles E. Longtine P.C. today to start building your custom estate plan in Westminster, CO. Attorney Longtine has years of experience, and he can help you create or modify any estate planning document.
Gather All of the Documents for Your Estate Plan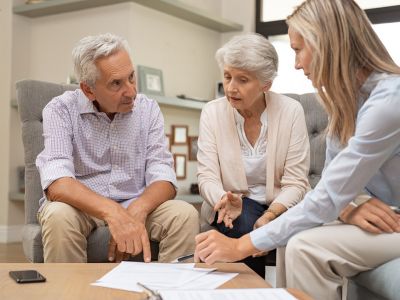 When you meet with attorney Longtine, he'll help you organize all of the documents you need to make your wishes clear. You can count on him to answer all of your questions about:
Financial power of attorney

Medical power of attorney

HIPAA authorization

Last will or advanced directive

Revocable living trust

Tangible personal property memorandum

Disposition of last remains
The Law Offices Of Charles E. Longtine P.C. makes it easy to customize your estate plan from start to finish. Here's what you can expect when you schedule an appointment with an estate planning attorney:
Questionnaires-you'll complete a confidential estate planning questionnaire and estate planning roles forms in order to give attorney Longtine a brief understanding of your estate planning needs and goals.

Design meeting-you'll discuss their estate planning needs and goals before designing your estate plan.

Document preparation-attorney Longtine will prepare drafts of the relevant estate planning documents and provide them to you.

Document review-you'll review the drafts and make any requested changes.

Signing meeting-once the documents are in their approved form, you'll come to our office to sign the documents and have them witnessed and notarized by staff in our office.

Document distribution-our office prepares copies of the documents and provides the originals and copies of the documents to you.
What Can the Law Offices of Charles E. Longtine P.C. do for You?
In addition to helping your family once you've passed on, estate planning can also benefit you as you grow older. Attorney Longtine can help you:
Draft a living will, to establish advance health care directives if you become incapacitated

Set up a power of attorney, to designate a trusted loved one to make decisions for you in the future
Reach out to the Law Offices Of Charles E. Longtine P.C. now to draft a living will in Westminster, CO. We'll get started right away.